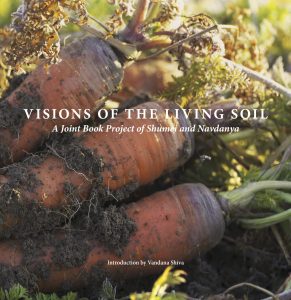 Today (6/17/2016), on the international Day to Combat Desertification, UN Secretary General Ban Ki-moon declared, nearly 800 million people are chronically undernourished as a direct consequence of land degradation, declining soil, fertility, unsustainable water use, drought and biodiversity loss, requiring long-term solutions to help communities increase resilience to climate change.
"The livelihoods and well-being of hundreds of millions of people are at stake. Over the next 25 years, land degradation could reduce global food productivity by as much as 12 per cent, leading to a 30 per cent increase in world food prices…This is why world leaders made land degradation neutrality one of the targets of the Sustainable Development Goals [SDGs]. That means rehabilitating at least 12 million hectares of degraded land a year. The transition to sustainable agriculture will also alleviate poverty and generate employment, especially among the world's poorest. By 2050, it could create some 200 million jobs across the entire food production system. On this Day, I urge cooperation among all actors to help achieve land degradation neutrality as part of a broader effort to achieve the Sustainable Development Goals and build a future of dignity and opportunity for all." 
To mark the importance of the international Day to Combat Desertification and Drought, we excerpt passages from Shumei and Navdanya's book, "Visions of the Living Soil", by two leading thinkers of food policy and soil health highlighting the need for countries and people to work together to achieve a sustainable future for our planet.
'Globally, around a third of all soils are degraded due to erosion, compaction, soil sealing, salinization, acidification, pollution and nutrient depletion caused by unsustainable soil management practices.
Desertification and soil loss is a worldwide problem and a major explanation of why we cannot eliminate hunger…the impact of soil problems is felt locally, regionally and globally: food and water insecurity, biodiversity loss, climate change, and the economic, political, and humanitarian consequences are organically connected and have transboundary impacts.
Over the last three decades, the issues of climate change, loss of biodiversity, desertification, drought, and land degradation have become more prominent. Each phenomenon is often linked to the others. However, while biodiversity loss and climate change have received significant attention in the realm of international environmental law, soil, as the primary basis for all terrestrial biodiversity, has until recently been largely ignored in international venues and by national governments."
– Hilal Elver, UN Special Rapporteur on Right to Food
"By implementing sustainable land management practices and scaling them up, we can simultaneously protect our natural capital (land and soil), help populations adapt to climate change and build resilience to drought. We would also reduce the risk of forced migration and conflict resulting from environmental degradation and at the same time secure sustainable food production. Achieving land degradation neutrality is not only achievable but it is the logical, cost effective next step that is a crucial building block of the post 2015 development agenda."
 – Melchiade Bukuru, Chief of UNCCD Office in New York