On October 1, Shumei International participated in the annual Bhoomi Festival organized by Navdanya at the India International Center in New Delhi. Shumei sent a delegation including three high school students from the Miho Institute of Aesthetics.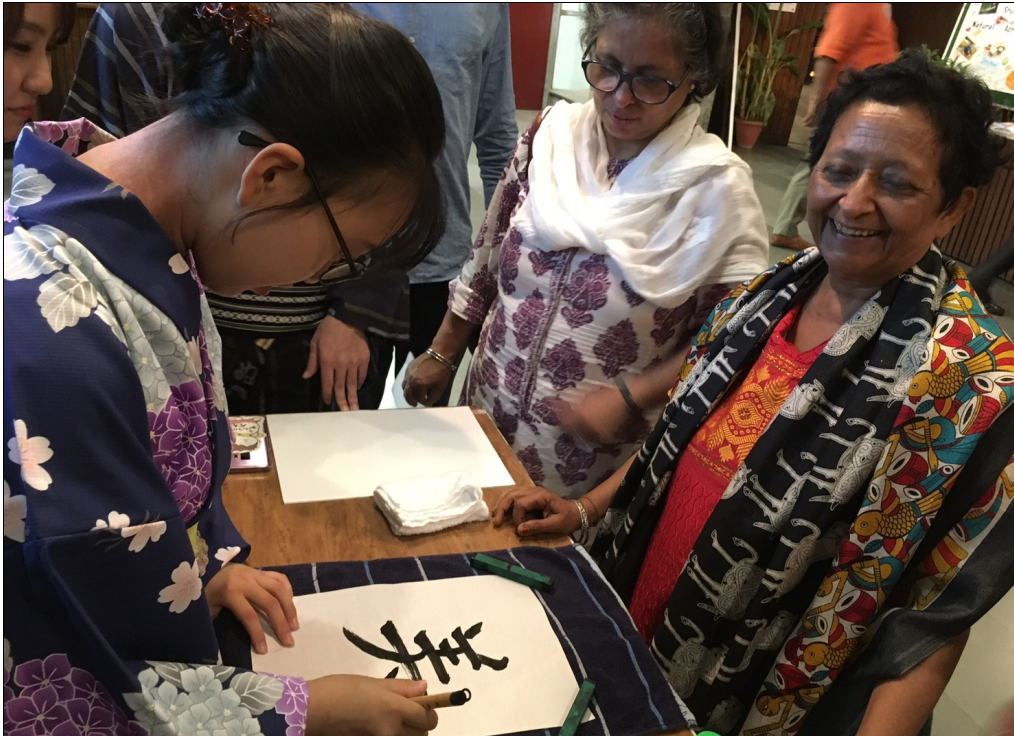 The theme for this year's Bhoomi festival was "Ahimsa", which is a key tenant in Indian thought. Ahimsa is translated to non-violence or not causing harm to anyone or anything, including one's self. The concept of Ahimsa was made popular in modern times by Mahatma Gandhi, whose 150th birthday anniversary was this year. As such, many of Gandhi's teachings were discussed in detail at the conference by key speakers, Mr. Satish Kumar and His Eminence Professor Samdhong Rinpoche. Navdanya Founder, Dr. Vandana Shiva spoke in detail about Gandhian thought and how it influenced Navdanya's practices of caring for Mother Earth. Shumei participated by sharing the teachings of Natural Agriculture with attendees.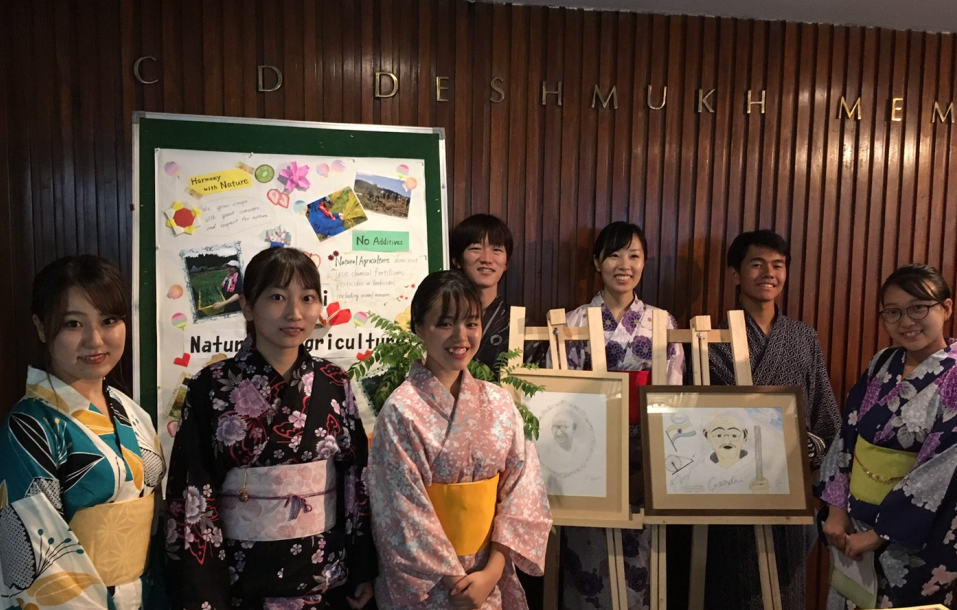 "Swaraj" or self-rule, one of Gandhi's key teachings, is a notion which aligns closely with Shumei's overarching respect for Nature and letting Nature determine its own path. Shumei and Navdanya support protecting agricultural traditions, which value harmony with Nature. By trusting in the laws of Nature and not trying to control it, those who are practicing Natural Agriculture are also practicing Ahimsa by not disrupting Mother Earth's innate rhythms. This Bhoomi Festival emphasized the importance of non-violence and harmony in our actions with one another and with the Earth.
Shumei had a booth in the front hall of the festival to share the teachings of Natural Agriculture with attendees. Brochures about Natural Agriculture were distributed to those who came. Youth members also performed Japanese calligraphy to introduce conference members to Japanese culture.