On January 8-9,2020, Shumei participated the Oxford Real Farming Conference (ORFC) in England. The sold-out event brought together thousands of attendees, which included farmers, scientists and activists to discuss sustainable farming and solutions to pressing farming issues, such as climate change, food policy, agroforestry and more.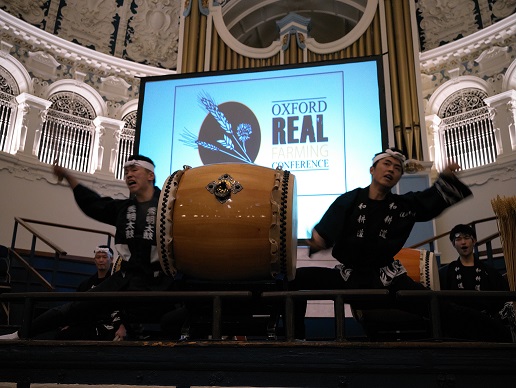 During the opening plenary, Alice Cunningham, Executive Director of International Affairs of Shumei International, gave a presentation on Harmony with Nature after a powerful performance by the Shumei Taiko Ensemble. Ms. Cunningham explained that Taiko drumming, a traditional Japanese practice, recognizes the harmony that exists in nature and is often dedicated to the natural elements, such as wind, water, and thunder. Listening to the drums is like listening to the heartbeat of the Earth and it reminds us of our connection to the natural world. She emphasized that this connection is core to living in harmony with nature. It comes from experiencing beauty in nature, respecting natural law and cultivating a way of life that honors our interconnection.  Other speakers included ORFC co-founder Colin Tudge and Leah Penniman, farmer and founder of Soul Fire Farm, and Jyoti Fernandes, a member of The Landworkers' Alliance.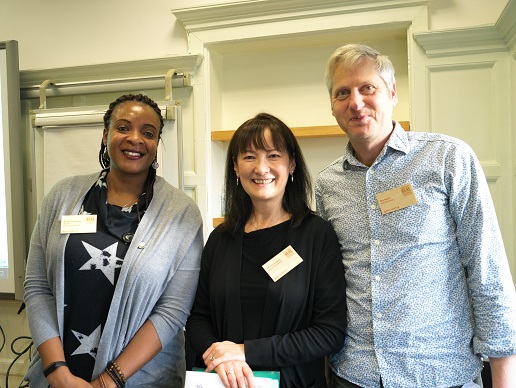 Following this presentation, Shumei organized a more in-depth workshop on how the practice of Natural Agriculture could cultivate a way of life in harmony with nature and was at full capacity throughout the presentation. Ms. Cunningham presented along with Ben Raskin, Head of Horticulture at the Soil Association, and Barbara Hachipuka Banda, founder and director of the Natural Agriculture Development Program Zambia,. The workshop explained the core components of Natural Agriculture and how it helps farmers and consumers to listen to nature, renew their relationship with food, and trust nature's resiliency. Ms. Hachipuka Banda and Mr. Raskin shared stories about their work, including Shumei program in Zambia and the benefits of different farming practices, such as continuous cropping, mulching and seed saving in various contexts. Shinya Imahashi, Manager of Natural Agriculture farm in Yatesbury, UK attended the workshop as well and was able to answer questions during the Q&A portion.